1. Dubai is the plastic surgery capital of the Middle East.
2. "You get the credit, someone else pays for it." Fortis Plastic Surgery Loans, Turkey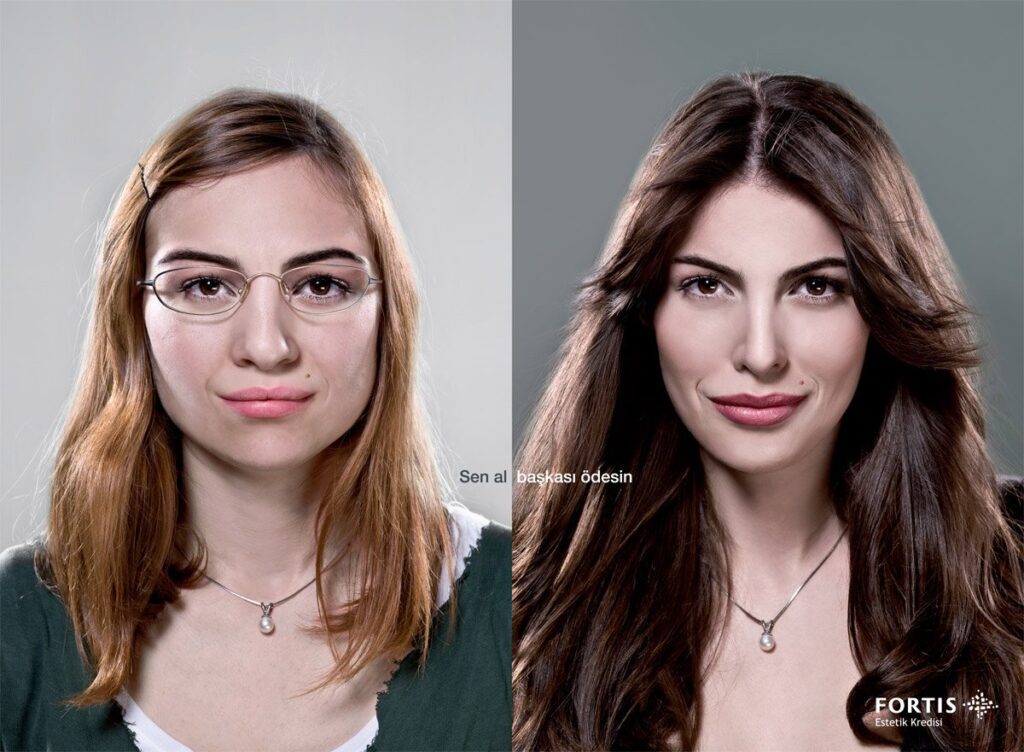 3. Close to 7,000 ear-pinning procedures are performed every year in South Korea…
4. … but eyelid and nose surgeries are even more popular (108,000 and 103,000 procedures in 2014).
5. The motorized clock turns backwards.
6. When this ad went viral, Taiwanese actress Heidi Yeh's career took a hit amid false allegations that she had undergone extensive plastic surgery and lied to her family about it.
7. This clever marketing campaign from Toronto, Canada won a prestigious award at the 2006 Cannes Lions international advertising festival.
8. In South Korea, teardrop breast augmentation is the latest craze. Its name comes from the shape of the implants, which is made to match the natural shape of a woman's breast.
9. Physical appearance affects professional advancement, according to this Columbian plastic surgeon.
10. Do they mean that surgery is cheaper, or that you might as well get a neck lift too if you're spending that much on jewelry? This ad from Bucharest, Romania doesn't say.
Bonus: a series of French typographic visual puns.