Are you tired of people saying you look tired even when you got a full night's sleep? Do your eyes show the world how over-worked and under-rested you really are?
Whether due to genetics, fatigue, or the natural aging process, under-eye bags and a tired appearance are among the most common cosmetic concerns.
What Causes Under-Eye Bags?
Puffy or swollen eyes can be caused by water retention, stress, allergies, hay fever, hormonal changes, alcohol consumption, or a high sodium intake. Crying doesn't help either, as the glands around the eyelids that produce tears become inflamed from too much activity. Flying and lack of sleep are some other common contributors.
Blepharoplasty surgery — also known as an eyelift — is a long-term method to erase visible signs of fatigue and restore a more rested appearance to the eye area.
However, not everyone has the time, the money, or the desire to go under the knife, which is where these minimally-invasive solutions come in.
1. Injectable fillers
Hyaluronic acid-based fillers, such as those in the Juvéderm (Allergan) and Restylane (Galderma) ranges, as well as Belotero (Merz) are worth a shot when your eyes need a scalpel-free lift. The different variations can be used to smooth fine fines, fill ueye hollows, and camouflage darkness.
Now that there are formulations made specifically for different issues and areas, eye rejuvenation with injectables can be completely customized for the most natural-looking results — and improvement can last for up to a year or more.
"New injectable fillers are getting better and better," explains Baltimore, MD facial plastic surgeon and Treasurer of the American Board of Facial Plastic and Reconstructive Surgery Dr. Theda Kontis. "I explain to patients that the fillers differ in consistency, ability to add volume [or lift], and in longevity. Some have a thin consistency to treat fine lines, others are firm and globular that can add significant volume and lift. The choice of product depends on the areas the patient wants to treat and the results they are seeking."
2. Botox
Another highly effective way to reduce the fine lines and wrinkles that appear when you squint or smile is Botox Cosmetic, Dysport, or Xeomin, the only three FDA-approved neurotoxins on the market. These injectable treatments minimize the muscle contractions that lead to visible wrinkles associated with facial expressions, and results last for three to four months until the muscle movement gradually returns.
They can also be used to smooth furrows between the brows and horizontal lines across the forehead, as well as to give the brows a little lift. Minimizing muscle movement in the upper third of the face can have a profound anti-aging effect on the eye area, and can also help to prevent visible wrinkles when the face is at rest.
"Botox has become almost an essential. It works so well to help soften lines and wrinkles and prevents them from settling into your face and becoming permanent," says Dr. Margo Weishar, a Philadelphia-based dermatologist. "Everyone loves the results, but maintenance is needed about two to three times a year."
3. Eye patch therapy
In the past, the only solution for seriously droopy or sagging eyelids was surgery, but that was before Contours Rx Lids by Design. These single-use stickers instantly improve the appearance of the eyes by undetectably hiding and holding up excess skin, in turn restoring a youthful eye contour.
Comprised of a medical-grade, latex-free, hypoallergenic material, they are available in six sizes — as well as a variety pack — to address different degrees of sagging. Once applied to the eyelids, you can use eye makeup as desired, although it is recommended that you use a primer first.
It can take a bit of practice to get the application just right, but once you do your eyes can see quite a drastic improvement for such a small investment.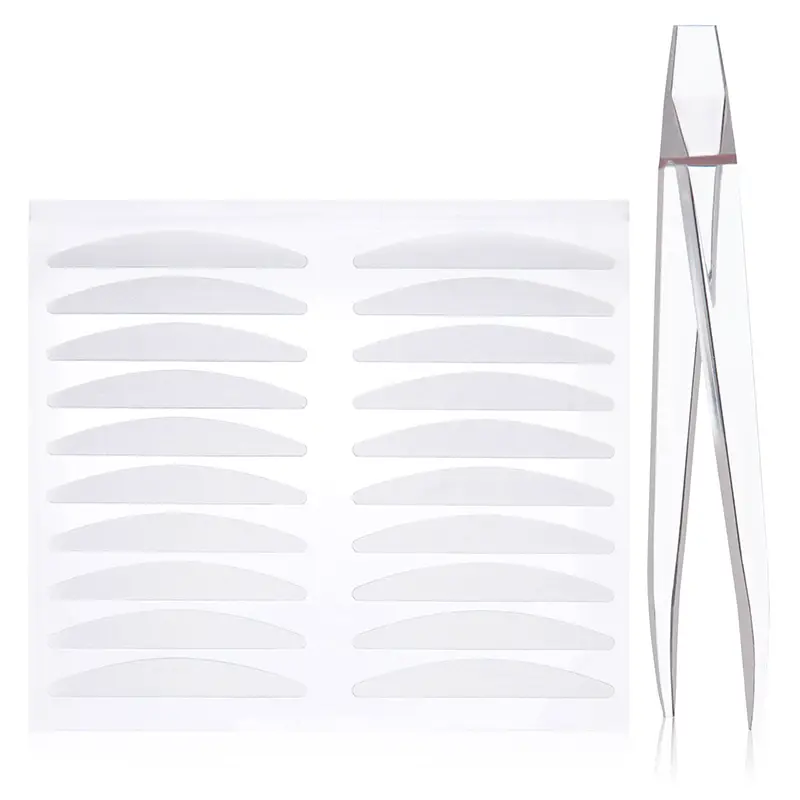 If you like the concept of cool compresses, but want to kick them up a notch, Talika Eye Therapy Patches are reusable fatigue-fighting patches that just might be the ticket. Simply apply the patches to the under-eye area, sit back and relax for 30 minutes, and let the ceramide-powered solution go to work on inflammation, dark circles, wrinkles, and puffiness.
Best of all, each set of patches can be reused up to three times, and they come with a storage case to keep them clean and fresh. The patches also give you a chance to kick back and relax, which is an added bonus if your under-eye bags are caused by overwork and stressed.
While most eye patches are designed to improve visible signs of aging and fatigue before you head out the door, Patchology FlashPatch Restoring Night Eye Gels patches are formulated to deliver a potent dose of anti-aging ingredients to delicate skin around the eyes before you head to bed.
A modern alternative to eye creams (more on those below), these gel-based patches are infused with retinol and peptides that target crow's feet, plus Cedrus atlantica bark extract to brighten dark circles. Wear them for five minutes, wrap up your skincare routine, call it a night, and wake up to revitalized eyes.
4. Cosmeceuticals
Professionally dispensed eye treatment products steeped in skincare science can also work wonders for reviving tired looking eyes and smoothing crow's feet.
Just one pump of this advanced treatment morning and night may be the answer for improving your eye-area woes. Alastin Restorative Eye Treatment was designed to target fine lines and wrinkles, skin firmness, puffiness, uneven skin tone, and dark circles. Its blend of proprietary TriHex Technology features naturally derived botanical extracts, barrier-strengthening niacinamide, collagen-boosting peptides, hydrating squalene, and more.
According to New York City cosmetic dermatologist Dr. Marina Peredo, "Alastin Skincare's Restorative Eye Treatment is an excellent product for tightening and lifting the delicate skin under the eyes. After using it twice daily consistently, it can make your eyes look younger and fresher."
The philosophy behind this research-driven line is to help clear aged and damaged proteins from the skin's supportive complex, in turn strengthening the skin and preventing future damage.
Though gentle on delicate skin around the eyes, ZO Skin Health Hydrafirm Eye Brightening Repair Crème is tough on the whole spectrum of visible signs of aging, including dark circles, puffiness, and fine lines. It contains a vitamin A derivative to promote collagen production, a kojic acid derivative to fade the pigment that contributes to dark circles, Arnica montana for brightening and antioxidant benefits, plus hydrating shea butter, squalene, and olive fruit extract.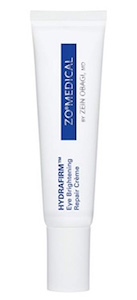 "Zo Skin Health Hydrafirm is a comprehensive eye-area treatment that helps restore a more youthful look," says Dr. Rachael Eckel of The Skin Health Institute, in Trinidad. "The retinol stimulates collagen, which helps to diminish the appearance of fine lines. It's one of our best sellers."
5. DIY recipes
If you prefer to stick with tried and true basics, cucumber slices and tea bags have long been used as quick fixes for puffiness and under-eye bags. Applying any form of cold compress will actually work to constrict blood vessels, which reduces the flow of fluid around the eyelids.
Cold cucumber slices and slices of raw potatoes are ideal because of their round shape. Cucumbers are also high in vitamin C, which can have a brightening effect on the eye area as well. Tea bags deliver additional benefits such as anti-inflammatory antioxidants.
The upsides of this home remedy approach include the facts that they are inexpensive, natural and you probably already have them in your kitchen. As for the downsides, results are temporary and less dramatic than professional treatments.