Zwivel recently met up with former Vanderpump Rules star Lala Kent and her close friend, fashion model Ellie Mumin in Hollywood. 
The duo were among the celebs, medical doctors, and philanthropists gathered at a fundraiser held by the GEANCO Foundation to raise awareness of the non-profit's medical and educational missions in Africa.
We took the opportunity to ask Kent and Mumin about their plastic surgery experiences and plans for the upcoming year. Kent, who is outspoken on social media about the work she's had done, certainly isn't afraid of needles or phased by outside criticism.
"I started doing Botox when I was about 23," said Kent, who is now 25 years old. "It's a bit addictive – I do Botox under my eyes and on my forehead every four months. I have a big forehead. But I have no lines on my forehead, so, you know, it's preventive. I also did Restylane in the lips, but the effect didn't last as long as I would have liked it to."
Celeb patient, celeb doctor
In August, Kent underwent a nonsurgical procedure to broaden her jawline and give it more definition. Beverly Hills plastic surgeon Dr. Jason B. Diamond treated her with his signature facial sculpting treatment, coupled with a non-surgical lip contouring. She also had a collagen mask to reduce any redness post-treatment.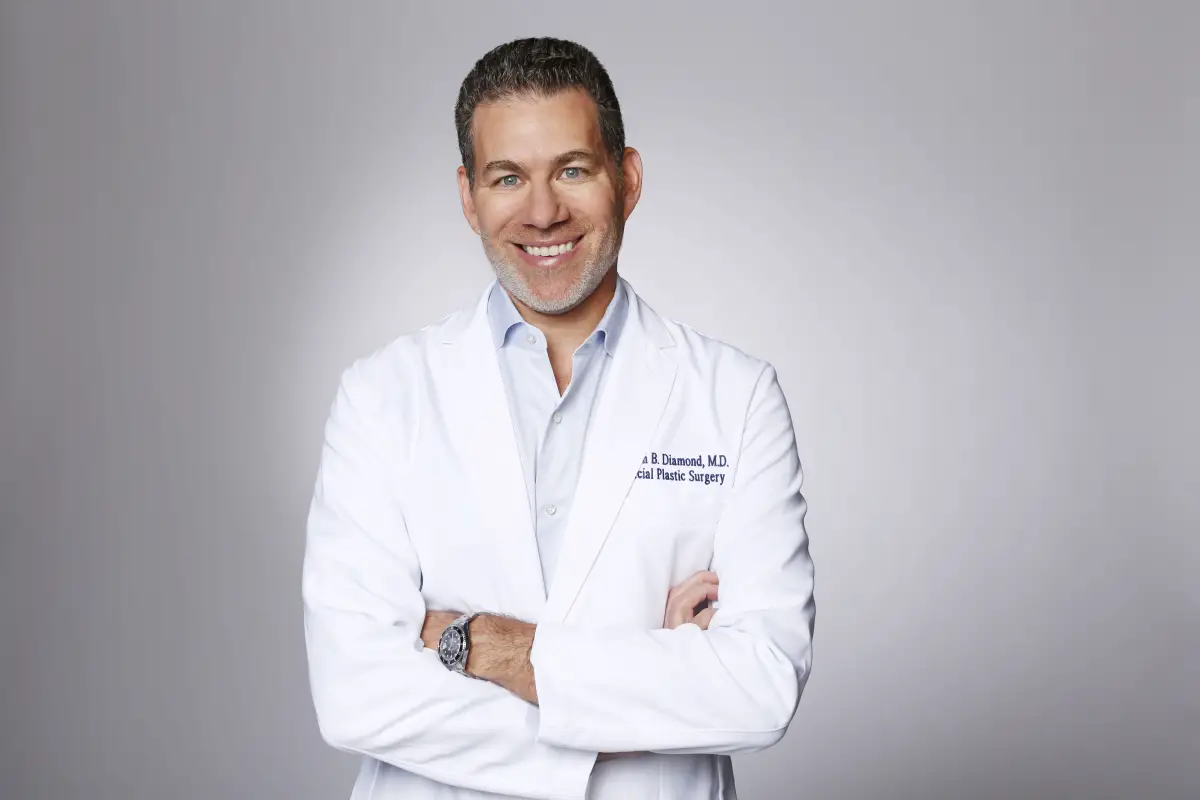 We asked the celeb surgeon – a reality TV star in his own right – about his unique approach to cosmetic surgery: "From my experience over many years in customizing facial implants including cheek, jaw, and chin implants, I have developed a non-surgical technique, 'Diamond Facial Sculpting,' which increases the bony component of the face, reducing the appearance of the soft tissue."
"A high bone to low soft tissue ratio is one of the most important features in an attractive face," explains Diamond. "Since performing this technique, I have seen first-hand how much more important it is to focus on creating contours, as opposed to the customary filling of creases done by most doctors worldwide. Filling of creases, such as marionette lines and nasolabial folds, can be important in shaving a few years off with one's appearance, but this will not improve an individual's symmetry, balance, or attractiveness."
After facial sculpting, Diamond says the face is lifted "such that the appearance of the usual creases will be reduced in a more natural and anatomic way. Because it's performed deep, right onto the bone, any swelling and downtime is minimized much more so than routine fillers injected superficially. There's also no chance of creating unnatural or abnormal swelling, as can be experienced with other fillers, because of this deep injection technique."
The veteran surgeon frequently combines facial sculpting with the injection of plasma proteins taken from the patient's own blood. This therapy helps promote collagen production, speeding up recovery and giving the skin a youthful glow.
Lala's Procedures
Kent loved her experience with Diamond, so much so she took a picture for Instagram while the doctor was working on her with this caption: "Thanks to this amazing Doc right here, I now have a chin and jawline and no longer have to overline the shhhh out of my lips. There was no cutting, only needles!
The three things I had done were:
The non-surgical lip enhancement
Diamond Facial Sculpting to my chin and jawline
Botox
I was nervous for the first two because I've never done them before. Dr. Diamond is incredible and super conservative with his technique. I'm obsessed. After pics to come!" She also posted a video to YouTube explaining the work she had done.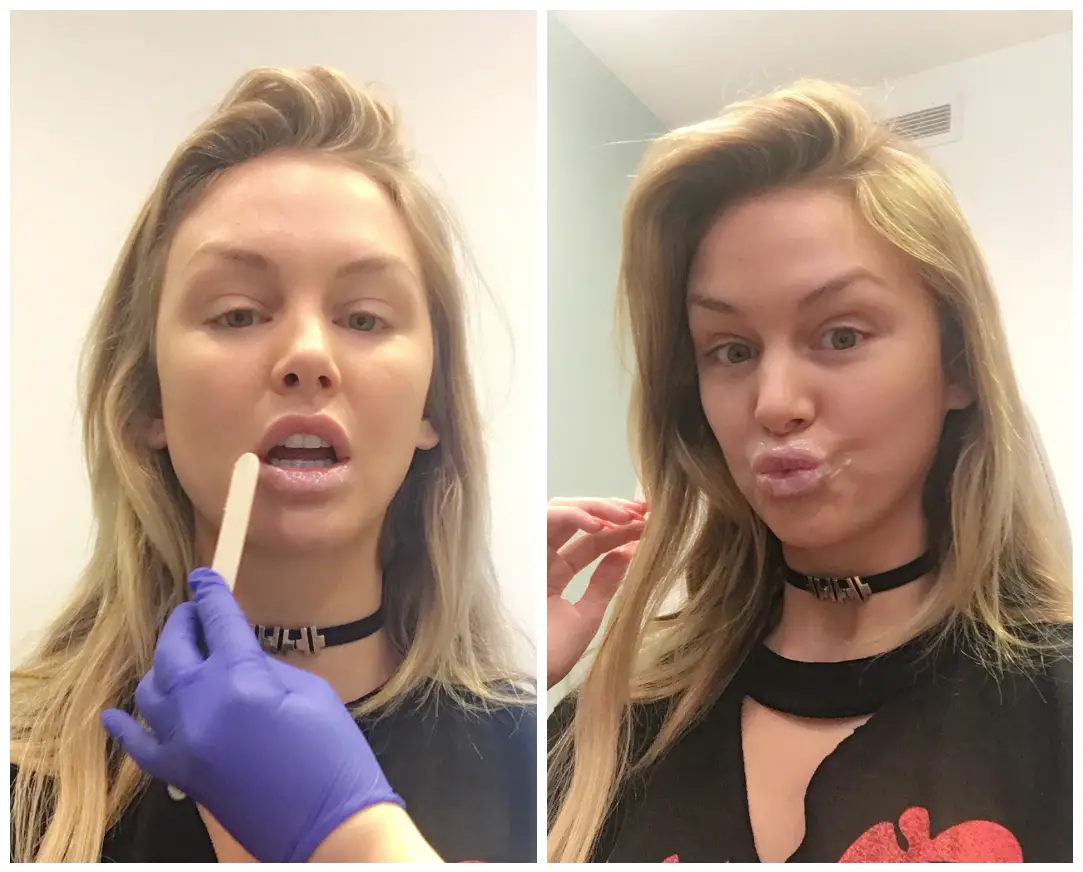 While Kent has long gotten over her fear of cosmetic procedures, Mumin still gets a bit squeamish during her Botox treatments. "I see the blood from the needles and I pass out!" she quipped. Still, she understands why some women find plastic surgery so appealing. "I've only had Botox, but I would love to have something more done – I think it could be my nose."
Kent added: "As long as your attention isn't on what's happening, you're not going to feel anything. All I'm thinking about is the outcome. I know I will be amazing and I care less about the pain."
Kent was gifted $5,000 worth of injections by Diamond. "He's incredible. I would recommend him to anyone. And I didn't come out looking like Jay Leno."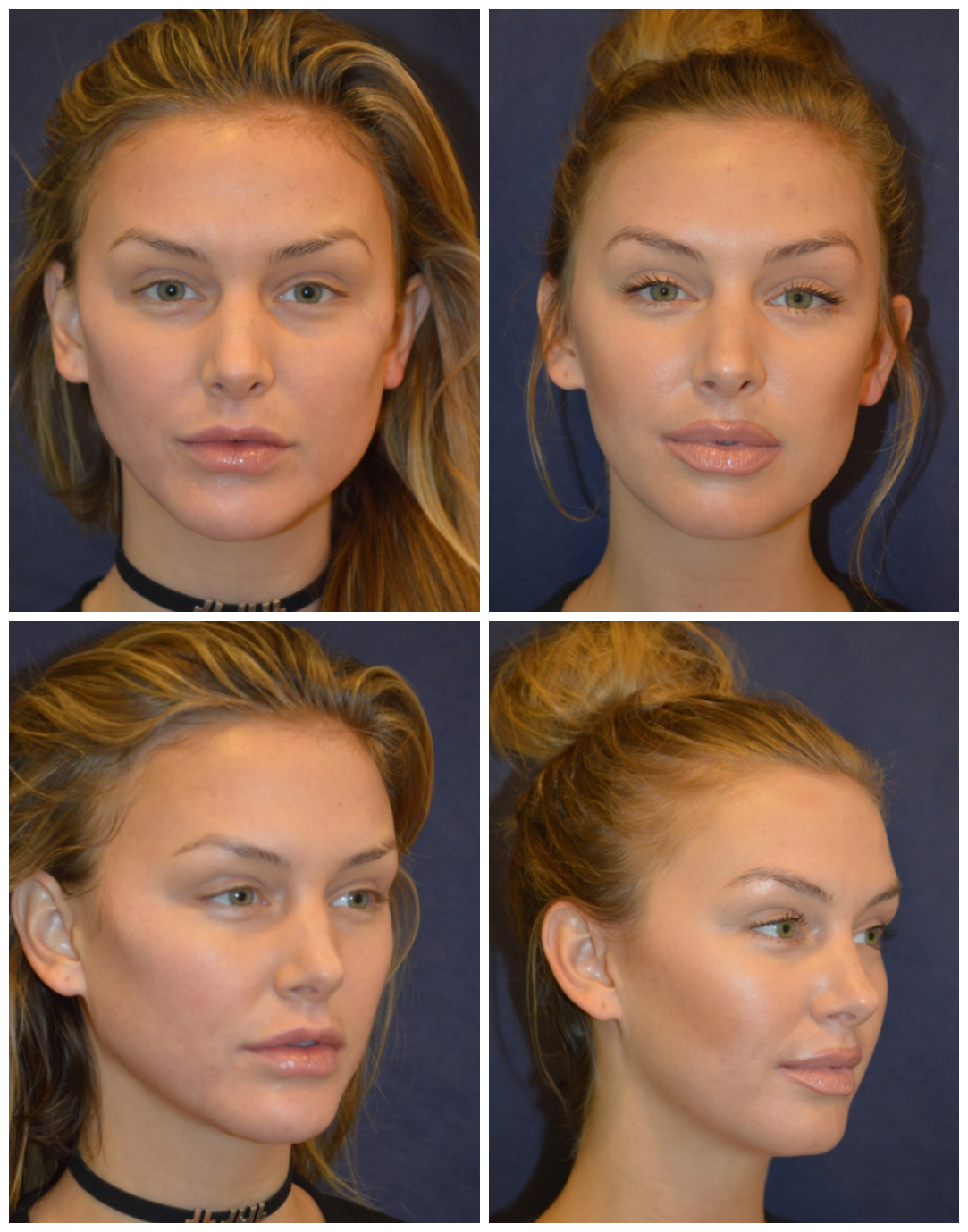 Lala's botched breast enhancement surgery
Kent is less happy about the results of her breast augmentation, which was performed by a doctor she refuses to name.
"I'll never give out his name — he botched me so badly," Kent said. "I hate him forever. Whenever someone says, 'I love your boobs, who did you go to,' I tell them to never go see that plastic surgeon. I tried to sue him a thousand and one times and no one will take my case. I waited too long."
Kent continued: "I could still get them fixed. I went in three different times in six months,  just on one side, for them to be even. Finally I was like, I can't do any more. It was too much. It was horrible. He was in Utah. Maybe Los Angeles is the best place for breast surgery."
"I'll never give out his name – he botched me so badly… I hate him forever."

– Lala Kent
Next up for Kent: plastic surgery for her neck, and possibly otoplasty. "I'll be having a consultation for the area under my chin to see what they can do. I would like to either dissolve the fat there or do a little nip and tuck, just to give me that really fine jaw line. In the future, I would also love to pin my ears back. My left one is a little bit bigger than the other. Maybe I will do it during the holidays, when I will have a little bit of downtime."
LATEST UPDATES:
Lala Kent 2017 plastic surgery impressions
Though Vanderpump Rules star Lala Kent will remain an outspoken advocate for many plastic surgery procedures — and certainly won't be skipping her appointments for Botox for her forehead and fillers for her jaw any time soon — she's decided that it's time to cut back on one procedure in particular:  the one that gave her those plump, pouty lips.
It's not because she's had a negative experience with it in the past — on the contrary, her surgeon never failed to deliver the desired results — but because she thinks she might have  gone a little overboard with cosmetic surgery in general.
In an interview with Bravo's The LookBook last March, Kent revealed that she "wants to stop with the lips," while admitting to be done with fillers in her cheeks as well. "Enough is enough," she said.
Kent went on to state that plastic surgery has always helped her look and feel her best, particularly with the features she wants most to enhance.  She also told Bravo that she felt her natural jaw was the result of "horrible genetics" and that she'd definitely continue to seek cosmetic help in that department.
The refreshingly frank star concluded that she still appreciates the inherent value of plastic surgery; it's just that now she has an equally refreshing perspective on where to draw the line.