Nipples and areolae represent a vital consideration to the aesthetic appearance of the breast. While previous decades have seen a fixation with breast size and shape, evident in the popularity of procedures such as breast enlargements, reductions and lifts, nowadays there is also cosmetic emphasis on the more subtle or less visible.
In fact, research shows that smaller nipples look set to be one of the defining beauty trends of 2017.
What Is Nipple and Areola Reduction Surgery?
Nipple and areola reduction surgery involves decreasing the size of protruding or disproportionately large nipples or areolae through tiny incisions and trimming excess tissue to create a beautiful, aesthetically balanced breast.
Many women (and increasingly, men) who approach plastic surgeons seeking smaller nipples or areolae feel that their ratio of nipple to breast is disproportionate. In a recent study carried out by the Plastic Surgery Group in Britain, researchers found that breasts with 25 to 30% nipple were rated as the most beautiful, while breasts with more than 50% nipple were seen by participants as less beautiful.
"We found that patients with smaller-sized nipples rated higher in attractiveness than those with larger nipples," confirms Dr. Mo Akhavani, one of the plastic surgeons responsible for the study.
Enlarged nipples or the stretching of the areolae are often the result of significant weight gain, the aging process or breastfeeding. It is extremely common for women's nipples and areolae to become larger and darker in color after childbirth. While the breasts will eventually return to their pre-breastfeeding state for some, this does not happen for all women.
Candidates who elect to undergo a nipple or areola reduction procedure report benefits such as increased confidence and self-esteem, particularly in intimate situations or when wearing clothing or bathing suits where the nipple is more visible. For some patients, the mere ability to feel comfortable in their own skin makes the surgery worthwhile.
Nipple and areola reduction surgeries are relatively safe procedures with a low risk of complications. Some patients may choose to combine nipple or areola reductions with other procedures such as a breast lift, breast reduction or gynecomastia reduction for a complete revitalization of the breast area.
Is Nipple or Areola Reduction Surgery Right for Me?
If you feel self-conscious about the size of your nipples or areolae, reduction surgery may be a procedure you could benefit from. Many patients undergo nipple or areola reduction to address the following issues:
Domed or raised areolae or nipples
Wide or asymmetrical areolae or nipples
Abnormally textured areolae
Puffy nipples or areolae
Protruding or prominent nipples (nipple hypertrophy)
Droopy nipples
An ideal candidate for surgery should:
Be in a good state of mental and physical health
Have an optimistic outlook and realistic expectations about what surgery can achieve
Be a non-smoker or quit smoking at least six weeks prior to surgery
Not be breastfeeding or expect to breastfeed during recovery
Choosing a Plastic Surgeon
Finding the right surgeon to perform your nipple or areola reduction will ensure you get the results you desire and deserve. Some patients may choose to have multiple consultations with different surgeons, while others may opt to select a surgeon based on the recommendations of friends or loved ones.
Regardless of the method you choose, verifying the safety credentials and expertise of the surgeon in question is essential. The following checklist outlines criteria that your surgeon should meet before you commit to surgery.
American Board of Plastic Surgery (ABPS) certification
ABPS certification offers the highest and most reliable certification of a surgeon's training and safety record. Furthermore, it is the only form of certification for plastic surgeons in the USA recognized by the American Board of Medical Specialities.
"Surgeons with ABPS credentials are required to undergo rigorous, regular training in patient safety and consistently update their surgical techniques to stay current," says Dr. Philip H. Beegle Jr., a board certified plastic surgeon based in Atlanta, GA. "Make sure your doctor is board-certified in the field of plastic surgery. Sometimes doctors in unrelated specialties may have a secondary certification in 'cosmetic surgery', but a true board-certified plastic surgeon has undergone years of specialized training beyond medical school and residency and has thousands of hours of hands-on surgical experience."
Experience in nipple reduction procedures
Finding a surgeon who is experienced in performing procedures that target the nipples and areolae means a higher likelihood of a satisfactory final result and less risk of complication.
"Ask to see before and after pictures of a surgeon's work, particularly of patients who have received the same sort of procedure that you are interested in having done," suggests Dr. Beegle. "Every patient is unique, so examine the individual outcomes and ask the surgeon to explain exactly how they might apply to your specific case."
Surgical facility accreditation
Nipple or areola reduction procedures may take place in a hospital, an ambulatory or outpatient clinic or an office-based surgical facility. It is vital that the facility has appropriate accreditation so you are guaranteed excellent quality of care and the highest possible patient safety standards.
AAAASF, AAAHC and JCAHO certification represent the most reliable and stringent measures of surgical facility accreditation.
Rapport and bedside manner
Patient satisfaction is enhanced when there is a rapport between patient and surgeon. It is essential that you feel comfortable talking about your goals and asking about risks and at ease to ask more difficult questions such as your financial responsibility in the event that you require revision surgery.
"Honest and open communication helps to ensure that your doctor fully understands your goals and that you have realistic expectations," says Dr. Beegle "I have found that patients are generally happiest with their results when they find a doctor with whom they genuinely feel comfortable."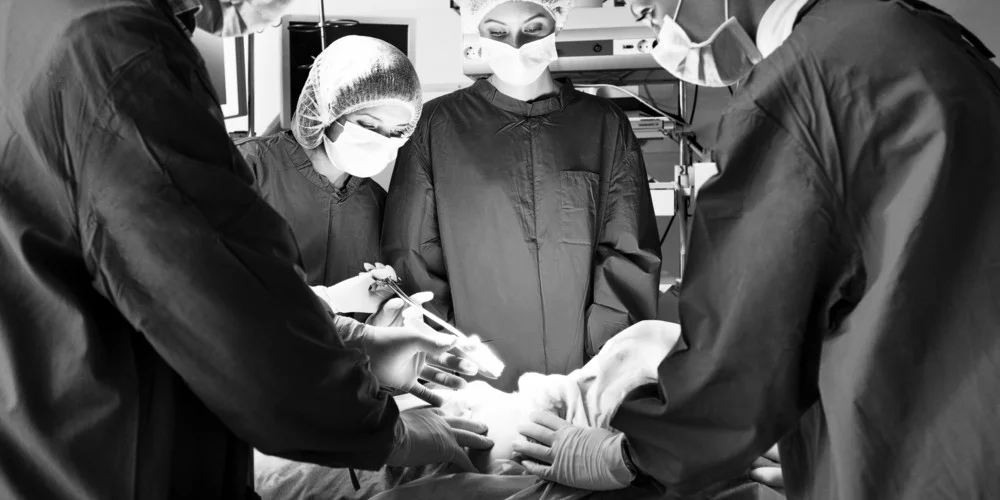 RELATED: Finding a Plastic Surgeon You Can Trust
Your First Consultation
Your initial consultation with a surgeon represents an important opportunity to gauge his or her professionalism and proficiency. First consultations allow the surgeon the chance to outline any risks or complications that may arise from surgery as well as offer you a chance for candid discussions about your goals and desired outcomes.
Your surgeon should carry out a full review of your medical history as well as any conditions that you are suffering from which may influence the outcome of the procedure and your medical clearance for plastic surgery. You should leave the first consultation with not only a sense of satisfaction that you are in competent and caring hands, but also with the knowledge that your nipple or areola reduction will be customized to meet your needs.
You may wish to ask some of the following questions in your first consultation:
What kind of post-operative care/follow up appointments can I expect?
What is the total cost of the procedure?
Is there a likelihood that I will face any risks or complications as a result of surgery?
How frequently do you perform nipple/areola reduction procedures?
Will there be any visible scarring as a result of surgery?
What type of anesthesia will I receive and who will provide it?
How long will it take for me to recover and return to everyday life?
Is there a risk of desensitization or loss of feeling in the nipples or areolae as a result of surgery?
Nipple and Areola Reduction Cost
Nipple or areola reduction surgery costs on average $1,000-$5,000 for the surgeon's fee, with other costs such as anesthesia, facility fees and follow-up consultations additional to this. If the procedure is performed at the same time as a breast lift or breast reduction, there may be a discount as the overall cost will be significantly higher.
Costs can vary widely between surgeons due to a range of factors such as:
The geographical location of the surgeon
The level of expertise and experience of the surgeon
The quantity of nipple or areola tissue that requires excision
As an elective procedure with no medical benefit, nipple and areola reduction is not covered by medical insurance. If you feel that you could benefit from a reduction but are concerned about the financial outlay, speak to your surgeon or a staff member at your surgeon's clinic to check the possibility of financing options.
Preparing for Surgery
Nipple or areola reduction procedures are relatively straightforward and require little downtime. The surgery is usually carried out on an outpatient basis and lasts between one and two hours. In most cases, you will be allowed to go home a few hours after surgery.
If you are having nipple or areola reduction in conjunction with a more extensive procedure such as a breast reduction or breast lift, then you may be required to remain in the facility for a longer period of time. Your surgeon will brief you on what to expect. Being prepared for surgery means a more pleasant and safer surgical experience.
Anesthesia
Reduction of the areolae or nipples is carried out under light sedation, local anesthesia or general anesthesia. Going under anesthesia requires preoperative fasting: you will be given instructions about when to cease eating and drinking to ensure your safety during the procedure.
Showering and clothing
Many surgeons advise their patients to shower on the morning of the surgery. It is important that you arrive at the clinic without any lotions, moisturizers or deodorants on the body or makeup on your face. Remove all jewelry, colored nail polish and piercings prior to the procedure. Loose-fitting clothing and shirts or jackets with zips at the front are easiest to put on after surgery. You may be provided with a post-surgical support garment to wear as you heal.
Transportation
Having a support person to drive you to surgery and collect you once the procedure is completed can provide reassurance. You will be unable to drive yourself home immediately after surgery, so make sure a friend or loved one can be there for you.
How Nipple Reduction Surgery Is Performed
Nipple reduction surgery is a straightforward procedure. The area to be excised will be marked out, depending on if the nipple is too wide, too long or both. There are three possible techniques that are used to reduce the nipple size.
The excision of a pie-shaped wedge of nipple tissue represents the most common method and can produce a dramatic change in the nipple length. However, because a portion of the nipple is removed, there is the possibility of some loss of sensation.
The excision of a circular ring of tissue from the circumference of the nipple is another popular method. This technique is favored among patients who are concerned about the loss of nipple sensation.
An additional technique that may be used is telescoping the excess nipple back into the breast to reduce its projection.
How Areola Reduction Surgery Is Performed
Areola reduction surgery reduces the quantity of dark pigmented skin surrounding the nipple.
The procedure is performed by removing a circular (donut-shaped) portion of the outer circumference of the areola, leaving the nipple intact.
The surrounding skin is then gathered in like a purse string to surround the new areola, which is held in place by dissolvable stitches.
In most cases, surgeons will also use a permanent stitch placed deeply in the breast tissue to prevent the areola from re-stretching or enlarging following surgery.
Some ring-like scarring is unavoidable with this technique and ultimate appearance cannot be predicted or guaranteed. Some scars fade to the point that they are almost imperceptible, while others remain visible and apparent.
Scars can sometimes cause a loss of pigmentation in the skin. If this occurs, areola tattooing represents an effective option for treating the lightened area so it blends in.
Another technique that is less commonly used involves a smaller circumferential excision of areola tissue from the base of the nipple. Your surgeon will decide on the best approach for you based on your unique breast anatomy and goals.
Recovery and Aftercare
Most patients who undergo nipple or areola reduction are able to return to sedentary/light work and everyday activities after several days of rest. It is normal to expect some bruising and numbness around the nipples or areolae following surgery, but these symptoms should subside within a week or two.
Some patients may also experience the draining of fluid around the incisions as the tissue heals. It is essential to keep the incision site clean and appropriately bandaged to avoid the risk of infection occurring. Any non-dissolvable stitches are usually removed in a follow-up consultation 7-10 days after surgery.
Your surgeon will provide you with guidance regarding postoperative care so you can help accelerate your recovery. It is important to adhere to these instructions so you can diminish the risk of complications occurring and facilitate the healing process.
Some common recommendations made by surgeons following nipple or areola reduction surgery include the following:
Use a surgical garment or sports bra: While some surgeons will provide their patients with a surgical bra to wear after surgery for several weeks, others will recommend purchasing a soft or comfortable sports bra that zips at the front. Using such a garment offers support to your breasts as they heal and also reduces swelling due to gentle compression.
Refrain from sexual intercourse for at least a week: Some surgeons recommend abstinence from sexual intercourse for a week after surgery as arousal can cause swelling of the nipples and subsequent side effects.
Take sufficient time off work as surgery may leave you feeling tired or drained: While one to two days off work is usually ample for most women, the side effects of surgery and anesthesia can leave you feeling less energetic than usual for several weeks afterwards. Be prepared to take a few more days respite from work to allow yourself time to heal if needed.
Be prepared for some swelling and discomfort when you menstruate for the first time after surgery: For some women, the first period after surgery may be accompanied by increased pain and swelling around the nipples/areolae. Take pain relief as necessary.
Have pain relief on hand at home: Ensure you have oral pain medication at home in case you do not feel well enough to leave your house after surgery. Take painkillers as prescribed by your doctor. There are no benefits to suffering or experiencing pain as it merely prolongs your recovery and makes it less pleasant.
Get plenty of rest and follow healthy habits: Lots of rest, restorative sleep, hydration and a healthy diet are all prime ways to ensure your body bounces back from surgery. Make sure you move around regularly and gently in the first few days after the procedure; this will help to reduce swelling and diminish the chance of blood clots occurring. Avoid strenuous exercise or heavy lifting until your breasts have fully healed.
Risks and Complications
Nipple and areola reduction surgeries tend to have a low likelihood of adverse effects, particularly if you carefully follow all the preoperative and postoperative instructions provided by your surgeon. However, there are still complications that can arise as a result of surgery.
"Patients who undergo areola reduction may potentially experience some loss of sensation in the nipple," says Dr. Beegle. "Although this side effect generally wears off after the incisions have healed, in very rare cases the loss of sensation can be permanent. Some women may have difficulty breastfeeding after undergoing an areola reduction, but this complication is also extremely rare, even in cases where some sensation has been lost. Finally, any procedure that requires cutting the skin will result in some scarring. However, these scars are less noticeable because of the difference in color between the breast and the areola, and will gradually fade over time."
Being cognizant of the risks means that you can make an informed decision about proceeding with surgery or not.
Infection
Nipple infection can sometimes occur after surgery. It is painful and can lead to serious consequences if left untreated. The good news is that there is a lot that you can do to mitigate the chance of infection. Be sure to always thoroughly wash your hands before touching or redressing the nipples, keep the incision sites clean and dry, and avoid smoking (smoking heightens the risk of infection and, in rare cases, causes tissue death or necrosis).
Nipple asymmetry
Sometimes the nipples or areolae may appear asymmetrical or uneven in size after surgery. It will most likely take several months for swelling to subside and for the breast to settle into its new shape, so it is a good idea to wait as some asymmetry may correct itself naturally. In other cases, revision or corrective surgery may be required.
Prolonged pain
Some patients note ongoing pain around the incision site for up to a year after surgery. This is more common among female patients who are still menstruating, as hormonal fluctuations during menstruation may cause the breasts to swell.
Visible scarring
Scarring on the nipples or around the circumference of the areolae is one of the more common complications associated with nipple reduction surgery. Scar removal techniques such as topical creams and silicone sheeting can help facilitate the healing process.
Reduced ability to breastfeed
Damage to the milk ducts during nipple reduction surgery is very rare, especially in the hands of an experienced surgeon. Nonetheless, if you are planning on having children or are still breastfeeding, some surgeons may recommend postponing surgery to avoid any risk.
Loss of sensation, heightened sensitivity, or numbness
You may experience some numbness or a change in sensation in the nipples depending on the reduction technique used by your surgeon, and the quantity of nipple tissue you have had removed. For most patients, this change in nipple sensation typically lasts for a few weeks, and may present itself as hypersensitivity or loss of sensation.
For some patients, however, the change in nipple sensation may persist for an extended period of time. "Temporary numbness — even for many months — is pretty common," says Dr. Tim Sayed, a board certified plastic surgeon based in San Diego, California. "The erogenous sensibility may be affected more or less than regular sensation, it really depends on the patient and the technique."
Loss of pigment in the areolae or nipples
Some individuals experience hypo-pigmentation (loss of pigment or color) on the nipples or areolae after the procedure. If this happens, your surgeon may recommend tattooing the area lacking pigment so it blends with the nipple/areola tissue.
Loss of nipple
In extremely rare cases, blood flow to the nipple may be compromised or hindered as a result of surgery, resulting in the death of the nipple tissue. If this happens, it would most likely occur in the first 48 hours. Be vigilant regarding any changes or loss of sensation in the nipple region, and call your surgeon if you have any concerns.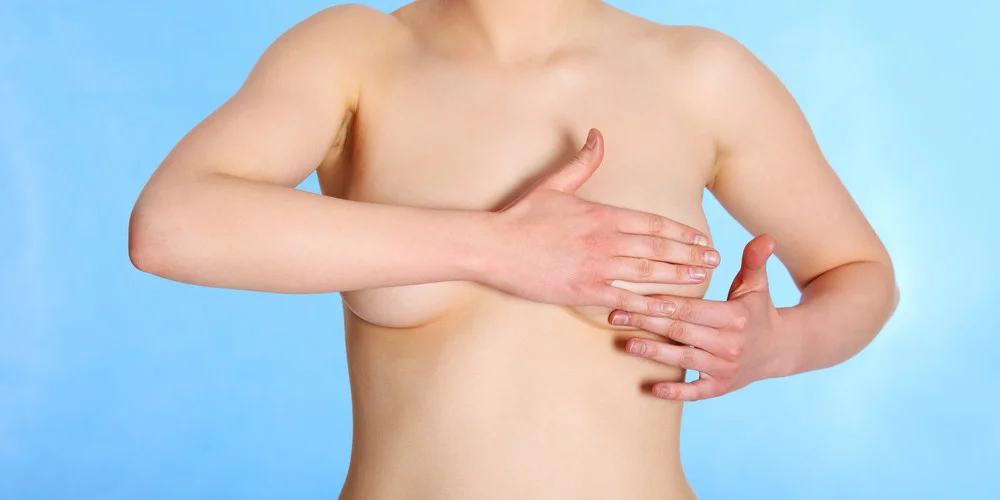 RELATED: Zwivel's Guide to Nipple and Areola Reconstruction
Results
Nipple and areola reduction surgery offers permanent results. The outcome will be immediately visible once the dressings have been removed, but it may take several months for the breast tissue to settle and for final results to become apparent.
To maintain optimal results it is important to care for your new nipples and areolae: women should use a soft but supportive sports bra when exercising, for example. Maintain contact with your cosmetic surgeon. If you note any changes or have any concerns about your breasts do not hesitate to reach out.
Latest Advances in 2017
Plastic surgery is an ever-evolving field with surgeons constantly challenging themselves to find more effective and safer methods of performing surgery.
Nipple reduction surgery looks set to be revolutionized by a new technique of safely removing tissue from hypertrophic (overly prominent or protruding) nipples: a method coined the Windmill Flap Nipple Reduction, outlined in the April 2017 issue of the Aesthetic Plastic Surgery journal.
Three crescent-shaped lines are made from the tip of the nipple to the areola. This technique allows for reduction of the height and diameter of the nipple with minimal manipulation of the tissue. Trials have shown excellent aesthetic results without significant complications.
In August 2016, the Aesthetic Surgery Journal reported innovative developments in the treatment of hypertrophied nipples among men. Although rare, protruding nipples in men may cause a severe psychological impact and accompanying loss of self-confidence.
Complex surgical designs which are suitable for women's larger nipples are not always practicable for men's nipples which are smaller. However, the new Circular-Flap Technique allows for easy excision of excess nipple tissue by removing a circular flap. It takes less than 20 minutes to complete, allows the scar to be hidden in the nipple tissue and boasts a low risk of complications.
"There are several different techniques for performing an areola reduction, each with their own distinct advantages," says Dr. Beegle. "However, when choosing a surgical approach, it has always been my belief that the decision should be based on the individual patient's needs and goals rather than on whatever happens to be the most recent innovation. Similarly, even though advanced technology can do a great deal to make surgery more efficient and reduce overall recovery time, the visibility of any scars and the overall final appearance are ultimately determined by the skill and experience of the surgeon."
Frequently Asked Questions
Will I lose any feeling in my nipples if I undergo nipple or areola reduction surgery?
Some temporary loss of sensation or change in feeling around the nipples or areolae is normal as the breast tissue heals. There is a small risk of prolonged numbness, however. This is more likely if the nipple reduction is extensive and requires substantial excision of tissue.
As explains Dr. Tim Sayed: "Reducing areola size can be simple or hard depending on how large they are. Sensitivity may diminish with nipple/areola reduction and may be permanent. While it is not permanent in the majority of patients, a small risk does exist."
When can I return to work and daily activities after surgery?
Most people recover from nipple or areola reduction surgery fairly swiftly and return to work after one-two days. That said, recovery time depends on the general health and wellbeing of the person in question; some people may need a few more days.
Is it possible to undergo areola reduction surgery without a nipple reduction?
Absolutely. Some patients are happy with their nipple size and projection but feel their areolae are excessively large. Surgeons can trim the areola tissue without disturbing the nipple, giving the breast a beautifully proportionate and balanced look.
Will there be any scarring?
Some scarring is inevitable but plastic surgeons use very delicate instruments and fine sutures to minimize the risk of visible scars. Patients undergoing areola reduction surgery may have a circular scar around the new perimeter of their areolae.
Depending on the technique used for nipple reduction, patients may have some scarring on or around their nipple. Most patients express the belief that the final results render any residual scarring worthwhile.
I'm a male, could nipple reduction surgery be right for me?
Absolutely. More and more men are opting to undergo nipple reduction surgery to address nipple hypertrophy and give their chests a more masculine appearance. The surgery is quick and the risk of complication occurring is relatively low.